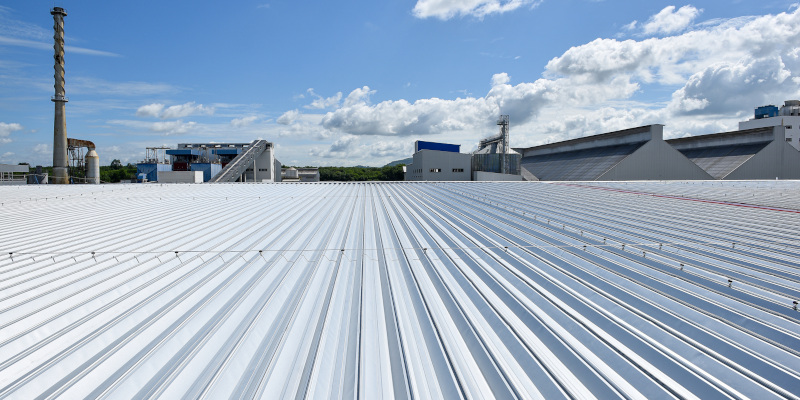 You need the roof that sits on top of your commercial building to be durable and hard-wearing. You also need your roof to require minimal maintenance and withstand the damage that can be caused by moisture and extreme weather conditions.
Metal roofing is a beneficial option for your building's roof. Not only is metal roofing a cost-effective commercial roofing material, but it also provides the following benefits:
Durability—Commercial metal roofing is made out of several different kinds of alloys that provide for exceptional tensile strength. This means metal roofing can withstand extreme temperatures and bear heavy weights without deforming or breaking, making it ideal for areas that experience hot summers and cold winters.
Minimal maintenance—One of the main benefits of commercial metal roofing is its extensive lifespan. In fact, when you take proper care of a metal roof, you can expect it to last anywhere from 40 to 70 years.
Aesthetically pleasing—You can customize your metal roofing, so it features the color or the design style you want. Although metal roofing can be left to look like metal, today, metal roofing materials can mimic the look of slate or shingles if you want a more classic look without compromising on longevity and durability.
Are you interested in having us put a metal roof on your building? We would be happy to tell you more about this roofing material, so contact us today.