Whether you are constructing a new commercial or industrial building or its roof is in need of replacement, there are some helpful tips for getting the best roof installation possible. It is important that roof installation be done properly in order to enjoy a problem-free building for many years to come.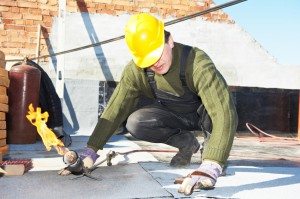 First of all, know the company that you are working with for roof installation. While it is fine to want a good price, if you go with a budget company that hasn't been around for long, you likely won't get a good roof installation, and finding them to fix it later may prove difficult. Budget companies come and go, moving to a new location and changing their name so they don't have to settle claims later. They use inexperienced workers and low-quality materials in order to give you that low bid.
Your roofing contractor should be knowledgeable in all types of roof installation materials and techniques, so they can advise you on which type is best for your situation. They should discuss with you the various options such as EPDM, TPO, PVC and metal roofing. They will be on top of the newest technological advances in the roofing industry and can help you get the best roof installation possible.
When you want the very best roof installation company in North Carolina, turn to us at TQM Roofing Inc. We take roof installation very seriously. Our name says it all – TQM stands for Total Quality Methods.