Our team of roofing professionals has been serving since 1996.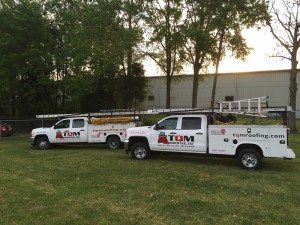 When you need a new roof installed at your business' location or need a roofing contractor you can trust to repair your company's roof, we encourage you to turn to us at TQM Roofing Inc. Thanks to our extensive experience in the roofing industry, we have what it takes to keep your business' roof in good condition at all times.
There are several different roofing services that we provide to commercial locations. First and foremost, we install new roofs and repair existing ones. We also perform roof maintenance, so you are able to increase the lifespan of your building's roof.
At TQM Roofing Inc., the focus of our operations is on quality products and quality work. We can complete your roofing requirements in a timely and efficient manner. This way, any needed maintenance procedures or repairs that we perform will not disrupt your company's operations for very long.
Although we have been providing roofing services since 1996, it is the experience of our roofing professionals that mainly contributes to the quality of our work and products. The team leads who head up our roofing projects have anywhere from 10 to 15 years of experience working in the industry.
The next time you need a professional to tackle a roofing project at your commercial location, get in touch with us at TQM Roofing Inc. We're confident that your business will benefit from wide selection of cost-effective, customer-oriented roofing services.